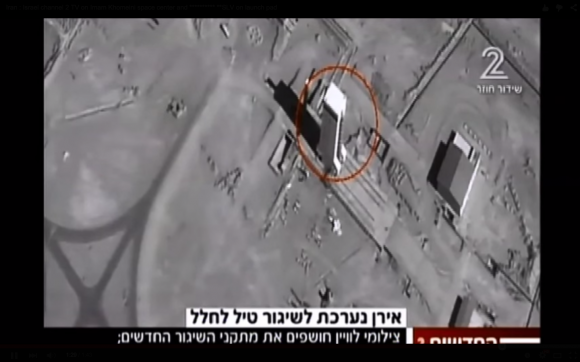 No, it's not a rocket.
An Israeli television station has published a number of satellite images of a launch pad at the Imam Khomeini Space Center near Semnan in Iran that purport to show a new Iranian missile.
One problem: It's not a rocket.
A simple understanding of how the launch pad works quickly demonstrates that the object in the image cannot be a missile.  It is an architectural element on the gantry, possibly an elevator.
I love satellite photographs, but you have to interpret them in context. It's important to model the whole facility and understand how it operates. Otherwise, you make big mistakes.