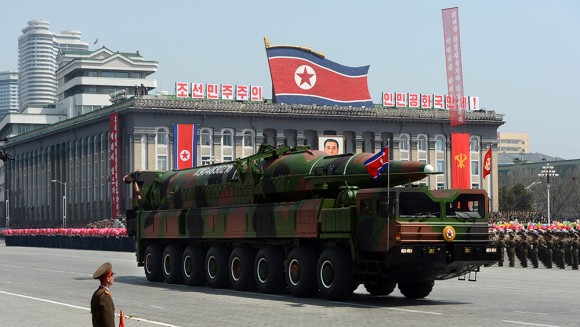 What this week's Worldwide Threat Assessment of the US Intelligence Community said about North Korea was stark but hopefully not too surprising: its nuclear and missile programs "pose a serious threat to the United States and to the security environment in East Asia." The North Koreans are forging ahead, restarting the graphite-moderated reactor at Yongbyon, expanding the enrichment facility there, and taking steps toward fielding the KN-08 road-mobile ICBM.
(See p. 6 of the prepared text.)
No limitations on North Korea's nuclear program are currently in place and no negotiations are underway toward this end — in noticeable contrast to the situation in Iran. Earlier this month, I took a stab at explaining why there has been no movement in this direction in over a year's time, since before Pyongyang's February 2013 nuclear test.
The following article was originally published in RUSI Newsbrief (Vol. 34, No. 1, January 2014), at http://www.rusi.org/publications/newsbrief/. It appears here with the gracious permission of the editors at RUSI Newsbrief.