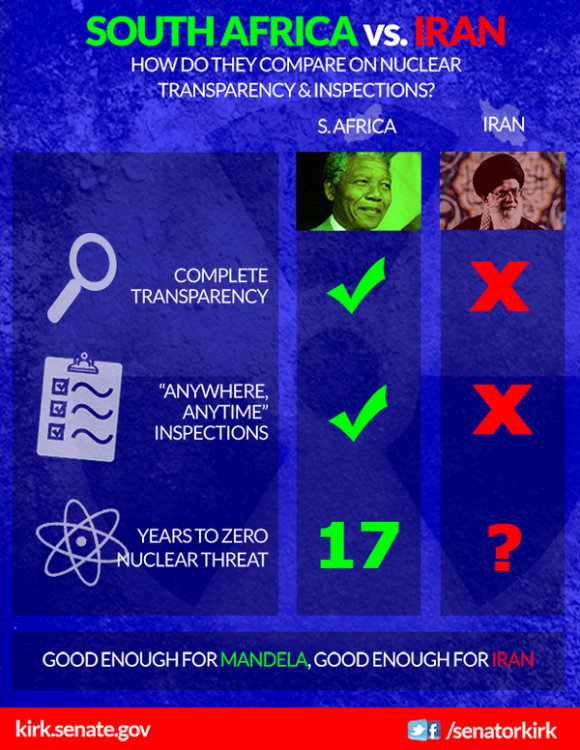 Yesterday the U.S. Senate Foreign Relations Committee (SFRC) held a hearing on nuclear diplomacy with Iran. Speakers made several references to South Africa's nuclear past and what it means for the six powers trying to negotiate a verification agreement with the Islamic Republic.
The IAEA and South Africa twenty years ago successfully resolved questions about South Africa's former nuclear weapons activities. That record is resonating now among critics of the Iran/P5+1 process because Iran is currently challenging the IAEA's authority to do the kind of verification the powers want to see included in a comprehensive agreement. But Iran won't and can't follow South Africa's example without a fundamental rebooting of its relationship with the IAEA.
South Africa swung toward exceptional cooperation with the IAEA at a time when its strategic threat perception was changing and it was facing near-certain regime change. I suspect at least some of the critics who see South Africa as a model for Iran understand that and will draw their own conclusions. Neocons among them should be aware that the pressure which drove white supremacists to give up nuclear weapons was generated inside the country, not outside.